In the heart of Languedoc-Roussillon, the Caves Molière produce wines thanks to the grapes of its cooperators working their vines in the Pézenas – Caux – Abeilhan – Roujan – Pouzolles sectors.
Since the summer of 2018, the cooperative cellars of Abeilhan, Caux, Pézenas, Pouzolles and Roujan have decided to unite in order to enhance the brilliance and unique character of this terroir. The Molière Cellars, labeled Vignobles et Découverte and Qualité Tourisme Occitanie Sud de France, represent 2,200 hectares and 410 winegrowers, all united in the same values of quality and passion for their profession and their land. This is how today, the Terroir of Molière and its wines are synonymous with conviviality and high quality.
Key numbers of Les Caves Molière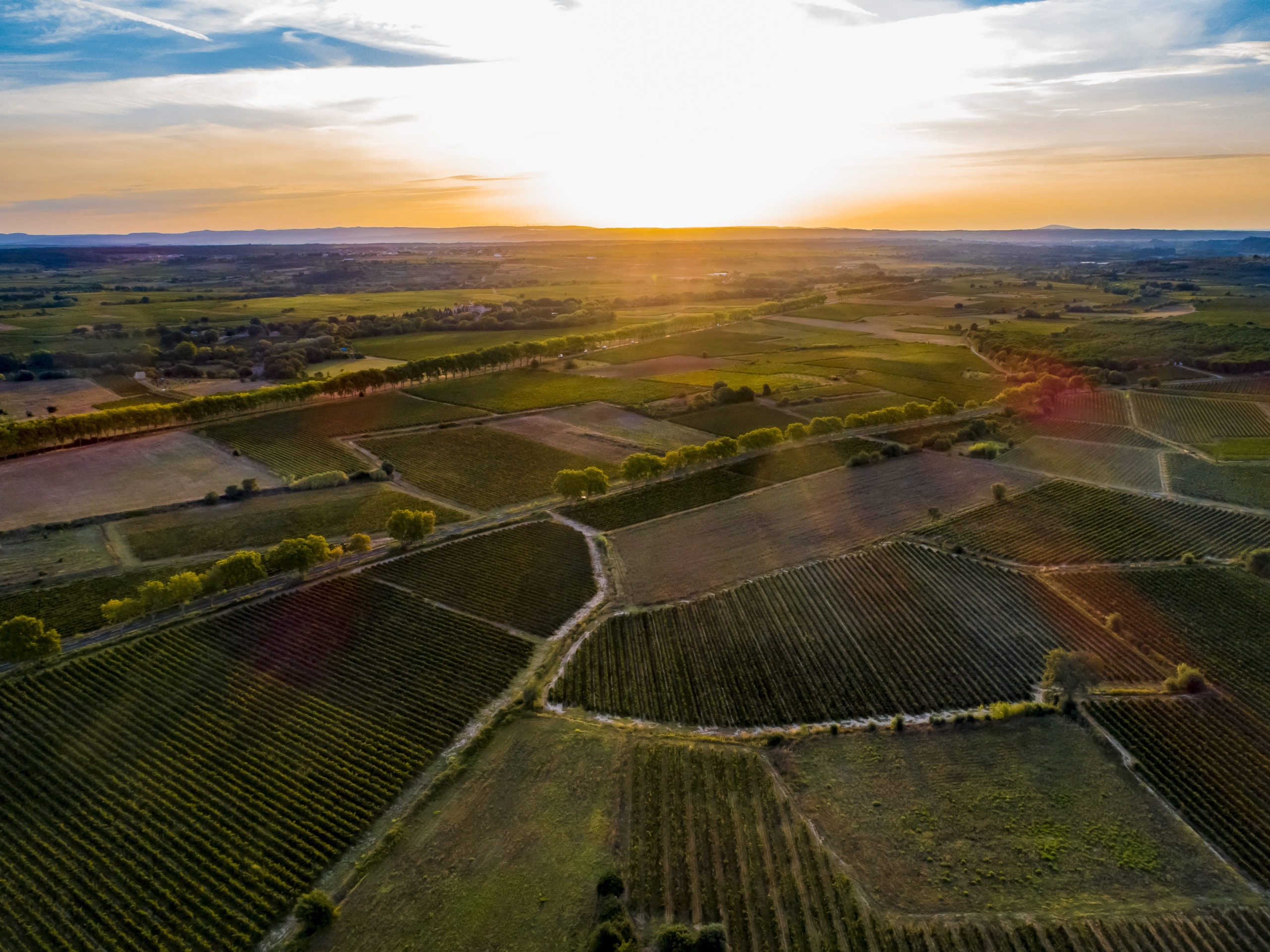 OUR LANDS
The Caves Molière vineyard covers 2200 hectares over the communes of Abeilhan, Pézenas, Roujan, Caux, Pouzolles and Margon. It benefits from a wide range of rich and diverse soils (clay-limestone soils, hillsides, schist soils) on which the greatest grape varieties from Languedoc and France are planted.
Red and Rosé: CABERNET-SAUVIGNON, CABERNET-FRANC, CARIGNAN, CALADOC, SYRAH, CINSAULT, GRENACHE, MARSELAN, MERLOT, MOURVEDRE, PINOT, PETIT VERDOT.
White: CHARDONNAY, GRENACHE, SAUVIGNON, TERRET, VIOGNIER, PIQUEPOUL, ROUSSANE, MARSANNE, VERMENTINO